Tape-In Extensions..because why not?
These Hair Extensions are uniquely designed to lay completely seamless and undetectable in the hair. Why not have 4-6 weeks of long lasting fullness?! Manufactured with amazing quality human remy hair with the cuticle intact allows our hair to be reapplied up to 3 times, while still looking and feeling amazing. Tape-In extensions are a great way to add length and/or volume to your look before, during and after your wedding day! Beware**You may get addicted.
Both Tape-Ins and clip ins are available for purchase. Please let us know if you are interested and we will send you over a color chart to match your haircolor and pricing!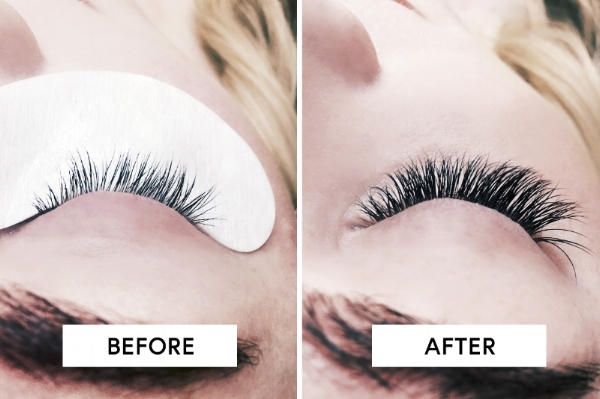 Enhance and define your eyes' natural beauty with long, luscious lash extensions. Perfect for both day-to-day wear and special occasions, these semi-permanent individual synthetics lashes give eyes a more awake and youthful look. Think of waking up with gorgeous lashes everyday. Warning**May get addicted**Expect monthly maintenance with "Touch Ups" every 3 to 4 weeks.
Each single synthetic strand is applied individually and curves to replicate natural eyelashes, while providing length and thickness to your own lashes. There is no need for mascara or an eyelash curler. Eyelash extensions can be safely worn while in the shower, swimming, sleeping, or exercising.
Please inquire or more details